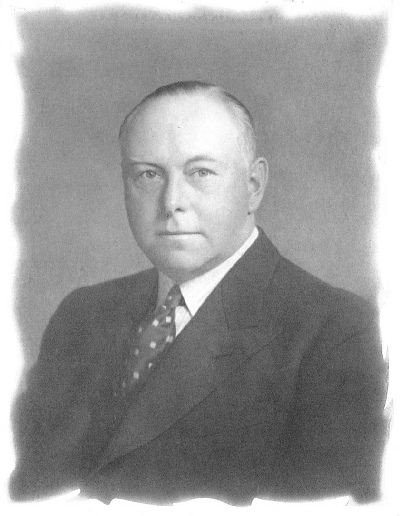 Featured image above – the Riley-Smith Hall ca 1930.
History of The Riley-Smith Hall
The Riley-Smith Hall, Tadcaster was built in 1924 by William Riley-Smith and his aunt Mrs Mary Cochrane.
The formal opening was Friday 16th January 1925 when a revue was staged with William Riley-Smith himself taking part. The opening night revue was called "Calcaria" (after the Roman name for Tadcaster).
The theatre and ballroom was a gift to the town and originally intended to be called the Victory Hall. However during construction the name was changed to the Riley-Smith Hall. Below is the letter dated 28th November 1923 from the Empire Stone Co of Narborough, Leicestershire acknowledging the request for the name change.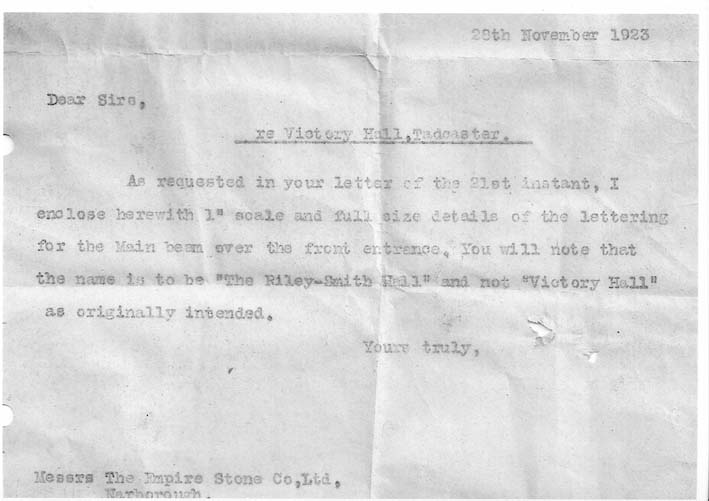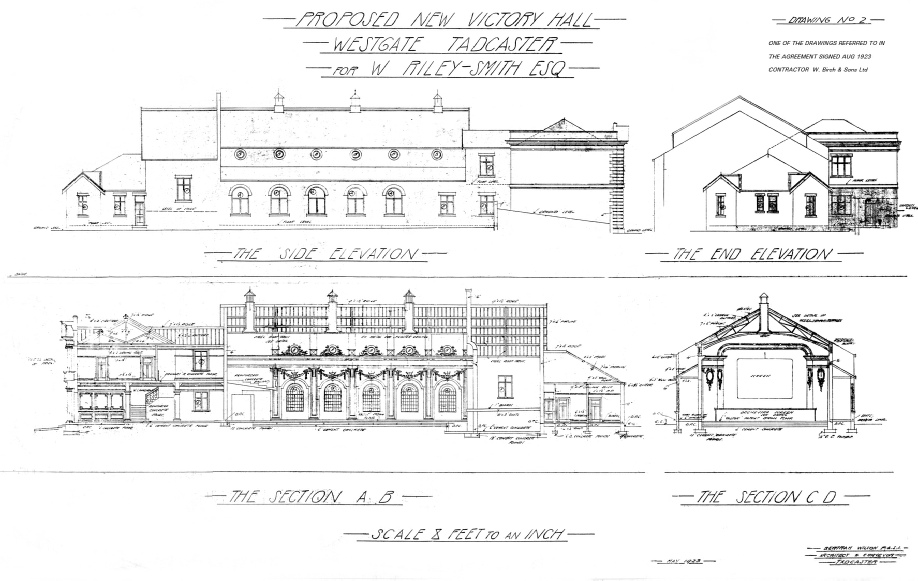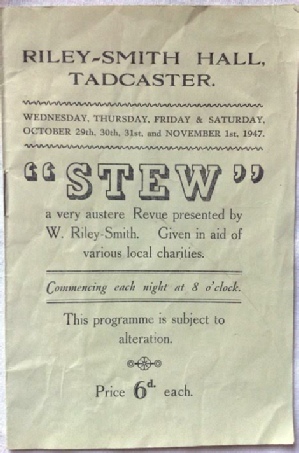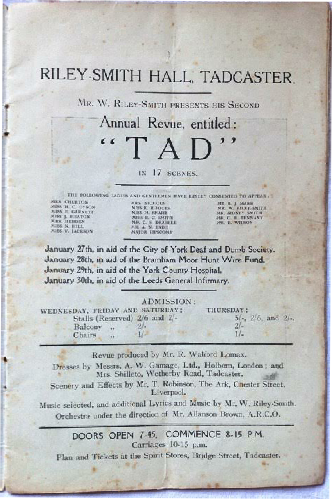 January 1926 – "Tad" – the second annual revue
1928 – "Mash Tun"
1939-1945 – some charity concerts during World War II
29, 30, 31 October + 1 November 1947 – "Stew" – Orchestra under the direction of Noel Gay, with music composed and words written by Noel Gay and William Riley-Smith.
November 1947 – "Hash"
1948 – "The Magnet Follies" staged by John Smith's Brewery
William Riley-Smith was acquainted with the famous musician and composer Noel Gay (himself a Yorkshireman). Noel Gay wrote the revue "Stew" and directed the orchestra at the Riley-Smith Hall in 1947 (see programme below).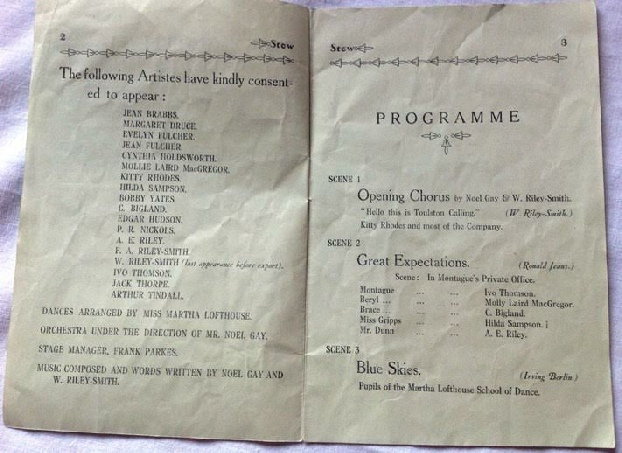 The hall survived in the hands of John Smith's Brewery throughout World War II and most of the twentieth century. Following a takeover by a larger parent company, John Smith's Brewery put the hall up for sale in 1992.
With donations from John Smith's and Samuel Smith's breweries plus a loan from Tadcaster Town Council, enough money was raised to purchase the hall for the continued use by the community.
The Riley-Smith Hall Charitable Company was formed and it became the new independent owners of the building. Over the past 25 years the charity has invested around £750,000, mainly raised from the modest hall hire fees and some supporting grants, on the continued maintenance and conservation of the hall.